Also Inquire About: Art Miles Project's Touring Mural Exhibitions.
THE ART MILES MURAL PROJECT:
22 Years • 5,000+ Murals • 500,000+ People • 100+ Nations
Bringing people together and healing hearts globally to inspire change through Mural Art.
THE ART MILES MURAL PROJECT
In Association with CreativeWell, Inc. PRESENTS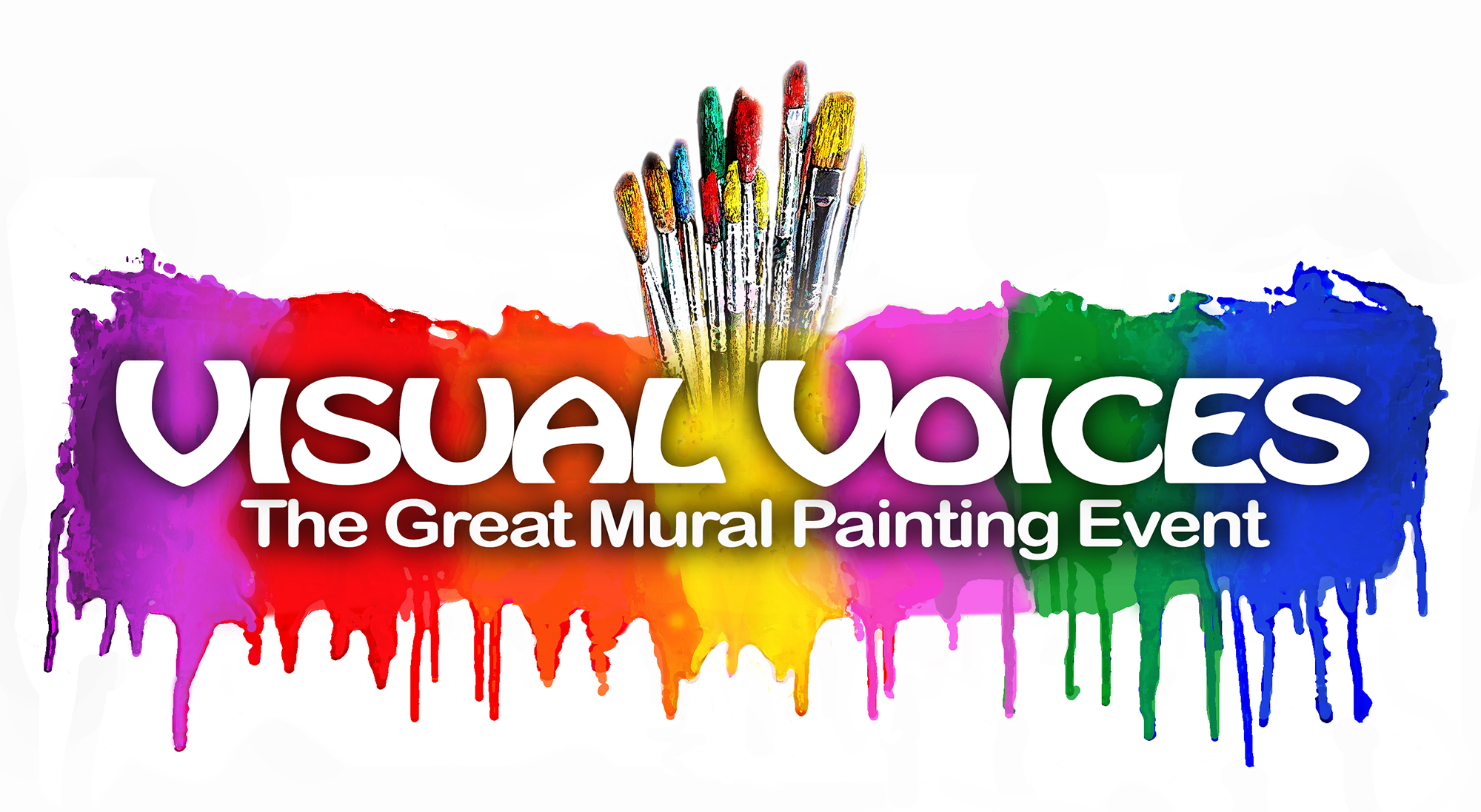 AN INTERACTIVE MURAL PAINTING EVENT TO BRING PEOPLE TOGETHER.

WE PROVIDE:
•ALL PAINT, BRUSHES & 5'x20' CANVAS
•ART MILES MURALIST FACILITATOR
WHO DESIGNS THE MURAL WITH YOU
• A TALK BY OUR MURALIST

Perfect for: Any Celebratory History Month, Social Justice or Environmental Themed Event; Museum, Zoo, Aquarium or Festival Community Engagement Program; College Family Weekend, Homecoming or Orientation; Team Building & more.

OUR MURALIST Facilitators & Speakers who design the mural with you.
ART MILES MURAL PROJECT — THE BACKGROUND:
Joanne Tawfilis started The Art Miles Mural Project with her husband over 22 years ago while in Bosnia heading a United Nations project to help lift widows out of their trauma with projects of economic independence. In addition to having an MBA, she also had an Ph.D. in Fine Arts with a concentration in portrait painting. Joanne volunteered at a local orphanage where she taught kids how to paint. Three months into her work with the children, the kids asked if they could paint a large painting.
Joanne reached out to one of the people running the orphanage, which had been repaired by US troops after it had been badly damaged during the war and asked where she might find material to make a canvas. She was led to a linen closet. Opening on of the bed sheets, Joanne was startled to find it riddled with holes. Asking why kids were sleeping on these damaged sheets, she was told that the holes were from the bombing and shrapnel during the war. Joanne took some of the sheets and found a 7-gallon can of flat white paint left by the US soldiers. The kids now had their canvas and painted a mural, a triptych that they called "Yesterday, Today & Tomorrow."
After completing her UN assignment in Bosnia, Joanne was inspired by the kids' mural to help others paint murals to express their visual voices about hope, healing, and peace. The Art Miles Mural Project was born. Throughout the years, the number of murals painted with the Art Miles Mural Project grew to (literally) form twelve miles of themed murals. Each mile focuses on one of the mural themes: children, women, multi-cultural lives, indigenous and other groups of people, the environment, peace, among others.
In the past 22 years Joanne's Project has inspired the painting of over 5,000 murals by more than 500,000 people from over 100 countries, all on social issues and cultural themes of hope, healing, and peace. The murals have expressed the Visual Voices of hundreds of thousands of people, ranging from professional artists, school children and people of all ages who joined together in communities world-wide, or individually, painting murals to express their deepest concerns for their own and others' lives and/or to shed light on the wide-ranging challenges facing everyone on our planet.
In 2014, Joanne opened the Muramid Mural Museum in Oceanside, CA; the world's first mural museum. The new home for The Art Miles Mural Project is the Muramid Arts and Cultural Center opening fall of 2022, Joanne was appointed the California State representative to the UNESCO Center for Peace, which is a World Federation. She agreed for the California chapter to be located at the Muramid Arts and Cultural Center. The museum will add to its name "& UNESCO Center for Peace.

The project was endorsed by UNESCO, which made it an official UNESCO project, with 501C-3 non-profit status. The Art Miles Mural Project has facilitated hundreds of mural painting events throughout the United States and globally for decades

OUR MURALIST FACILITATORS & SPEAKERS:
Art Miles Mural Project - Women: The Power of Murals
Art Miles Mural Project selection of the Project's murals about women from around the world
Art Miles Mural Project - Sampling of Children's Mural Mile
Art Miles Mural Project murals from all over the world with messages of HOPE, KINDNESS, LOVE & UNDERSTANDING on 5 x 12 foot canvases.
Joanne Tawfilis, Co-Founder, Art Miles Mural Project: TEDx Painting Outside the Lines
Joanne Tawfilis, Co-founder, Art Miles Mural Project speaks about the origin of the Art Miles Mural Project