Paul Beatty is a published poet and novelist whose four novels and two books of poetry a have been celebrated by readers and critics alike. His novel, The Sellout, a scorching satire that wrenches humor out of painful subjects like slavery, police violence and segregation, won the 2016 Man Booker Prize making Beatty the first American to receive the coveted literary honor. The Sellout was also winner of the 2016 National Book Critics Circle Award for Fiction.
His first book was a collection of poems entitled Big Bank Takes Little Bank, a project that was made possible after Beatty became the first ever Grand Poetry Slam Champion at the Nuyorican Poets Café. After his second volume of poetry Joker, Joker, Deuce was published Beatty was invited to appear on The United States of Poetry, an MTV and PBS program. In 1993, Beatty won a grant from the Foundation for Contemporary Arts Grants to Artists. Shortly thereafter he published his first novel The White Boy Shuffle (1996), which was awarded high praise from The New York Times. His second book, Tuff received similar acclaim from critics at Time Magazine. The Sellout tells the story of an urban farmer in Beatty's native Los Angeles who tries to spearhead a return to slavery and segregation.
The award-winning novel has received shining reviews from The New York Times, Los Angeles Times, The Guardian, The Wall Street Journal, and NPR, among others. Since the publication of his classic debut novel The White Boy Shuffle, in 1996, through his most recent novel The Sellout in 2015, Beatty has continually proven himself one of America's most audacious, hilarious and bracingly intelligent writers. In 2006, Beatty edited Hokum, an anthology of African-American humor, and wrote an article for The New York Times on the same subject.

Beatty earned his bachelor's degree at Boston University and his MFA at Brooklyn College.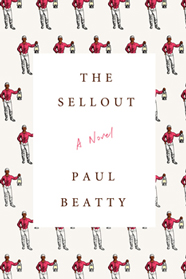 The Sellout
A a biting satire about a young man's isolated upbringing and the race trial that sends him to the Supreme Court, Paul Beatty's The Sellout showcases a comic genius at the top of his game. It challenges the sacred tenets of the United States Constitution, urban life, the civil rights movement, the father-son relationship, and the holy grail of racial equality―the black Chinese restaurant. Raised by a single father, a controversial sociologist, he spent his childhood as the subject in racially charged psychological studies. He is led to believe that his father's pioneering work will result in a memoir that will solve his family's financial woes. But when his father is killed in a police shoot-out, he realizes there never was a memoir. Fueled by this deceit and the general disrepair of his hometown, the narrator sets out to right another wrong by initiating the most outrageous action conceivable: reinstating slavery and segregating the local high school, which lands him in the Supreme Court.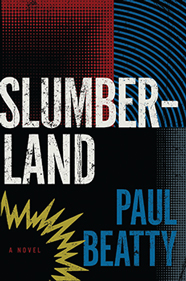 Slumberland
The hip break-out novel from 2016 Man Booker Prize winning author, Paul Beatty, about a disaffected Los Angeles DJ who travels to post-Wall Berlin in search of his transatlantic doppelgänger. Hailed by the New York Times and the Los Angeles Times as one of the best writers of his generation, Paul Beatty turns his creative eye to man's search for meaning and identity in an increasingly chaotic world.
After creating the perfect beat, DJ Darky goes in search of Charles Stone, a little know avant-garde jazzman, to play over his sonic masterpiece. His quest brings him to a recently unified Berlin, where he stumbles through the city's dreamy streets ruminating about race, sex, love, Teutonic gods , the prevent defense, and Wynton Marsalis in search of his artistic-and spiritual-other.
Ferocious, bombastic, and laugh-out-loud funny, Slumberland is vintage Paul Beatty and belongs on the shelf next to Jonathan Lethem, Colson Whitehead, and Junot Diaz.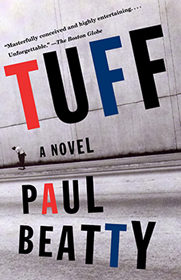 Tuff
From the author of the 2016 Man Booker Prize winner The Selloutcomes a novel as fast-paced and hard-edged as the Harlem streets it portrays.

Age nineteen and weighing in at 320 pounds, Winston "Tuffy" Foshay, is an East Harlem denizen who breaks jaws and shoots dogs and dreams of millions from his idea Cap'n Crunch: The Movie, starring Danny DeVito. His best friend is a disabled Muslim who wants to rob banks, his guiding light is an ex-hippie Asian woman who worked for Malcolm X, and his wife, Yolanda, he married from jail over the phone.

He's funny and fierce, frustrated and feared. And when Tuff decides to run for City Council, this dazzling novel goes from profoundly funny to acerbically sublime. Populated with an incisively hilarious supporting case and filled with meaning and irreverent, Tuff is satire at its hard-edged best.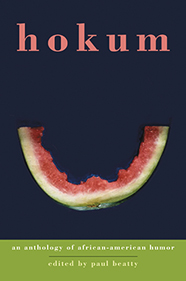 Hokum: An Anthology of African-American Humor
Edited by the author of The Sellout, winner of the 2016 Man Booker Prize, Hokum is a liberating, eccentric, savagely comic anthology of the funniest writing by black Americans.
This book is less a comprehensive collection than it is a mix-tape narrative dubbed by a trusted friend-a sampler of underground classics, rare grooves, and timeless summer jams, poetry and prose juxtaposed with the blues, hip-hop, political speeches, and the world's funniest radio sermon. The subtle musings of Toni Cade Bambara, Henry Dumas, and Harryette Mullen are bracketed by the profane and often loud ruminations of Langston Hughes, Darius James, Wanda Coleman, Tish Benson, Steve Cannon, and Hattie Gossett. Some of the funniest writers don't write, so included are selections from well-known yet unpublished wits Lightnin' Hopkins, Mike Tyson, and the Reverend Al Sharpton. Selections also come from public figures and authors whose humor, although incisive and profound, is often overlooked: Malcolm X, Suzan-Lori Parks, Zora Neale Hurston, Sojourner Truth, and W.E.B. Dubois. Groundbreaking, fierce, and hilarious, this is a necessary anthology for any fan or student of American writing, with a huge range and a smart, political grasp of the uses of humor.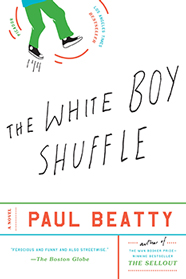 White Boy Shuffle
Paul Beatty's hilarious and scathing debut novel is about Gunnar Kaufman, an awkward, black surfer bum who is moved by his mother from Santa Monica to urban West Los Angeles. There, he begins to undergo a startling transformation from neighborhood outcast to basketball superstar, and eventually to reluctant messiah of a "divided, downtrodden people."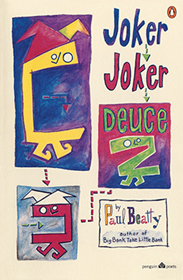 Joker-Joker-Deuce
An electrifying collection of poems from the author of The Sellout, winner of the 2016 Man Booker Prize
Originally published in 1994, Paul Beatty's second volume of poetry won praise for the way it "pushes the boundaries of free verse while assessing the landscapes of African American autobiography" (Bomb Magazine). In these poems, which explore aspects of race, identity, and popular culture, Beatty was honing the comic, satirical voice and vivid imagination that came to full realization in his acclaimed fiction. Joker, Joker, Deuce "moves to fierce urban rhythms, both cool and hot," writes Jessica Hagedorn. "A rush of intense visual images and electric word music."
Paul Beatty - BBC Interview
Winner of the Booker Prize, 2016
Paul Beatty - Articulate with Jim Cotter
Interview
Paul Beatty on PBS NewsHour
Poking fun at how we talk about race in America
The Sellout
"The Sellout is brilliant. Amazing. Like demented angels wrote it."
Sarah Silverman
Radio:
Interviewed by John Hockenberry on The Takeaway
http://www.wnyc.org/story/auth...

The Sellout
"The first 100 pages of [Paul Beatty's] new novel, The Sellout, are the most caustic and the most badass first 100 pages of an American novel I've read in at least a decade. I gave up underlining the killer bits because my arm began to hurt . . . [They] read like the most concussive monologues and interviews of Chris Rock, Richard Pryor and Dave Chappelle wrapped in a satirical yet surprisingly delicate literary and historical sensibility . . . The riffs don't stop coming in this landmark and deeply aware comic novel . . . [It] puts you down in a place that's miles from where it picked you up."
Dwight Garner, The New York Times
"[An] outrageous, riff-strewn satire on race in America . . . [The Sellout] combines effervescent comedy and stinging critique, but its most arresting quality is the lively humanity of its characters."
The New Yorker
"[Beatty] outdoes himself and possibly everybody else . . . [He] hits on all cylinders in a darkly funny, dead-on-target, elegantly written satire . . . Frequently laugh-out-loud funny and, in the way of the great ones, profoundly thought provoking. A major contribution."
Mark Levine, Booklist
"[Beatty] is back with his most penetratingly satirical novel yet . . . [A] daring, razor-sharp novel from a writer with talent to burn."
Kirkus Reviews
"Wildly funny but deadly serious . . . [Beatty's] damning social critique carries the day."
Publishers Weekly
"[The Sellout] is among the most important and difficult American novels written in the 21st century . . . It is a bruising novel that readers will likely never forget."
Kiese Laymon, Los Angeles Times
"Swiftian satire of the highest order . . . The final chapters of The Sellout are giddy, scathing and dazzling. What the narrator identifies as his true crime is also the source of this novel's audacity: Like someone shouting fire in a crowded theater, Mr. Beatty has 'whispered Racism in a postracial world.'"
Sam Sacks, The Wall Street Journal
"A madhouse of insight into race in America that borders on the absurd yet is built on an unshakeable foundation of truth, The Sellout is both a comic masterpiece and one of the most important reads of the year."
Isaac Fitzgerald, BuzzFeed
"Had we been granted a chunk of pages in this magazine to extol the virtues of Paul Beatty's uproarious new novel, The Sellout, we could've easily and gladly filled them—much as Beatty floods his 288-page racial satire with blistering comic flourishes."
John Bolster, Penthouse